DUI Cases include two parts – the Court Proceeding for the DUI itself and the Administrative Proceedings against your driver's license. With penalties ranging from 6 to 12 months in jail and fines ranging from $1,000 to $2,500 as well as penalties on your driving privileges, it is important that your legal representation is well versed in the complexities of DUI proceedings. The consequences of a conviction can be severe, even if it is only your first offense, making it incredibly important to have legal guidance for each part of your DUI case. With over 20 years of experience and six consecutive years of being named one of Wichita's best DUI attorneys by Expertise, you can trust that DeVoe Treadwell has the necessary legal experience, expertise, and competence to effectively represent you in your DUI case. Don't leave things to chance – let DeVoe handle your DUI case and solve your legal problems easily.
Better Representation at a Reasonable Rate
DeVoe is one of the most awarded DUI Attorneys in the state of Kansas.
Here are the highlights: 
10 Best DUI Lawyers in the State of Kansas, American Institute of Attorneys – 2019, 2020, 2021
Recognized as one of the best DUI Attorneys in Wichita, Expertise – 2016, 2017, 2018, 2019, 2020, 2021
Top 3 DUI Attorneys in Wichita, Three Best Rated – 2018, 2019, 2020, 2021
Best of the Best Top 10 DUI Defense Attorney – 2020, 2021
Flat Rate Fees – With some of the lowest, most competitive rates in town, you never have to worry that you're going to receive a massive bill at the end of it. DeVoe Treadwell is fair, open, and honest with his pricing policy, so there are no surprises.
Get Who You Pay For – One dedicated, well-trained individual will handle your case from start to finish – DeVoe Treadwell. It's his name on the door, and it's his name on your case, so you can sleep easy at night knowing that a true professional is handling your case.
No "Homework" – When we say easy, we mean easy. With all of his years of experience, DeVoe already knows what to expect.
Unparalleled Professionalism – No matter your situation, know that you will always be treated with the respect and courtesy you deserve.
Call Us – Our professional staff will get some preliminary information from you to learn a little bit about you and your case. When you call, we'll also set up a time for you to come in and meet with Mr. Treadwell for your free consultation.
Your Consultation – You'll come in and meet with Mr. Treadwell, where you'll review the facts and circumstances of your case. Mr. Treadwell will determine the best course of action and make a recommendation to you.
Breathe Easy – After hiring Mr. Treadwell, you'll be able to start feeling relaxed and confident that your case is in the hands of a true expert. Mr. Treadwell will walk you through your case and be there with you every step of the way.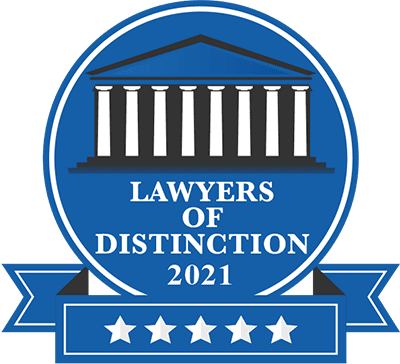 Contact Us For a Free Consultation