Traffic Cases can range from speeding to improper lane change to Driving While Suspended. This area is a broad category of offenses, with some far more serious than others, and can result in large fines, jail sentences, and suspension of licenses. Traffic cases can have significant consequences and are often more complex than meets the eye. An experienced attorney can help advise and counsel you on how to proceed, oftentimes saving you hundreds to thousands of dollars in fines or by preventing any jail sanctions or license suspensions, and in some cases help assist you in getting your driving privileges reinstated. In any event, Mr. Treadwell will sit down with you and conduct a thorough review of your driving record.
Traffic Violations can be incurred for any of the following:
Driving while Suspended, revoked, or canceled
Driving without insurance
Driving while habitual violator
Reckless Driving
Transporting an open container
Other moving violations and traffic infractions
These violations can be considered either minor infractions or serious violations, and can have serious impacts on your record, insurance, and life. Don't leave anything to chance – let DeVoe Treadwell solve your legal problems easily.
Better Representation at a Reasonable Rate
DeVoe is one of the most awarded attorneys in the state of Kansas.
Here are the highlights: 
Lawyers of Distinction Award for Criminal Defense – 2018, 2019, 2020, 2021
10 Best Criminal Defense Lawyers in the State of Kansas, American Institute of Attorneys – 2019, 2020, 2021
American Institute of Legal Advocates, Elite Advocate – 2020, 2021
Best of the Best Top 10 Criminal Defense Attorney – 2020, 2021
The National Trial Lawyers Top 100 – 2020, 2021
American Jurist Institute Top 10 Attorneys – 2021
Flat Rate Fees – With some of the lowest, most competitive rates in town, you never have to worry that you're going to receive a massive bill at the end of it. DeVoe Treadwell is fair, open, and honest with his pricing policy, so there are no surprises.
Get Who You Pay For – One dedicated, well-trained individual will handle your case from start to finish – DeVoe Treadwell. It's his name on the door, and it's his name on your case, so you can sleep easy at night knowing that a true professional is handling your case.
No "Homework" – When we say easy, we mean easy. With all of his years of experience, DeVoe already knows what to expect.
Unparalleled Professionalism – No matter your situation, know that you will always be treated with the respect and courtesy you deserve.
Call Us – Our professional staff will get some preliminary information from you to learn a little bit about you and your case. When you call, we'll also set up a time for you to come in and meet with Mr. Treadwell for your free consultation.
Your Consultation – You'll come in and meet with Mr. Treadwell, where you'll review the facts and circumstances of your case. Mr. Treadwell will determine the best course of action and make a recommendation to you.
Breathe Easy – After hiring Mr. Treadwell, you'll be able to start feeling relaxed and confident that your case is in the hands of a true expert. Mr. Treadwell will walk you through your case and be there with you every step of the way.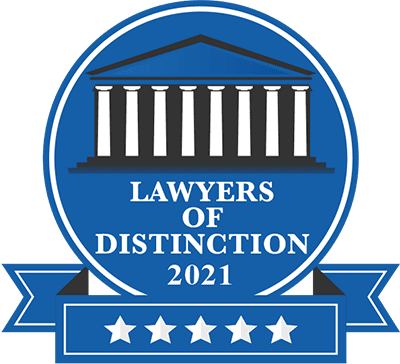 Contact Us For a Free Consultation